Nollywood actor, Stanley Nweze has said that a guy who shows off money and achievements online is almost the same as a girl exposing her body online.
In a post shared on his Instastories, the actor shared his opinion that both are seeking attention and will always get the wrong one.
READ ALSO: Actress Oluwatosin Acquires Multimillion Naira Mansion In US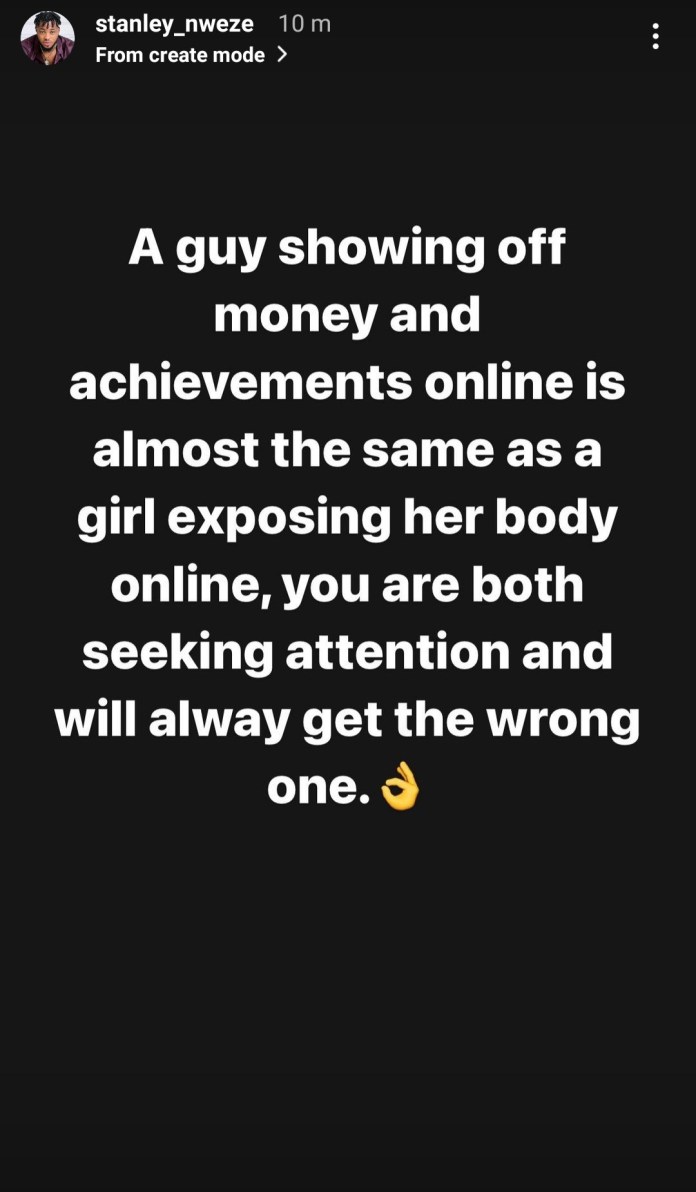 Stanley Nweze asked women who were intimate with married men while they were single to desist from praying against the same fate to befall their husbands.
Trending video of the day;
Photo Credit: Getty
Related