By Oke Odumorayo
15 March 2023   |  
10:30 am
You don't have to be a style expert to know that Zendaya rocks every red carpet she graces to the bone, and there's no doubt, she had a moment at the NAACP Image Awards and the SAG awards. Last weekend's red-carpet outfits will go down in history as one of the most iconic fashion moments…
You don't have to be a style expert to know that Zendaya rocks every red carpet she graces to the bone, and there's no doubt, she had a moment at the NAACP Image Awards and the SAG awards. Last weekend's red-carpet outfits will go down in history as one of the most iconic fashion moments in the books.
Not only did Zendaya confirm her red-carpet stunner status by channelling her inner '90s supermodel with elegant looks and glamorous outfit changes, but she also made a comeback to the red carpet (Zendaya hasn't been on a red carpet since the Emmys in September 2022.)
Law Roach – Zendaya's match-made-in-heaven stylist posted a video compilation of the actress's past red carpet looks and captioned it with the teaser, "She's been gone for a minute …Y'all ready?"
And to answer that, no, we were not ready at all.
At the NAACP Awards, Zendaya wow-ed in this strapless silk green-and-black Versace gown which featured a plunging neckline and a mini train. She took a 90s-esque minimal turn with her voluminous blowout hair.
BE7715BC-290B-401B-BF9F-F9D3B0796F4F
F9BFB0FC-E943-4936-8F9E-07F034526267
65150306-752B-4C7D-B5C9-C71FD5A4F478
Zedaya's second dress at SAG awards (1)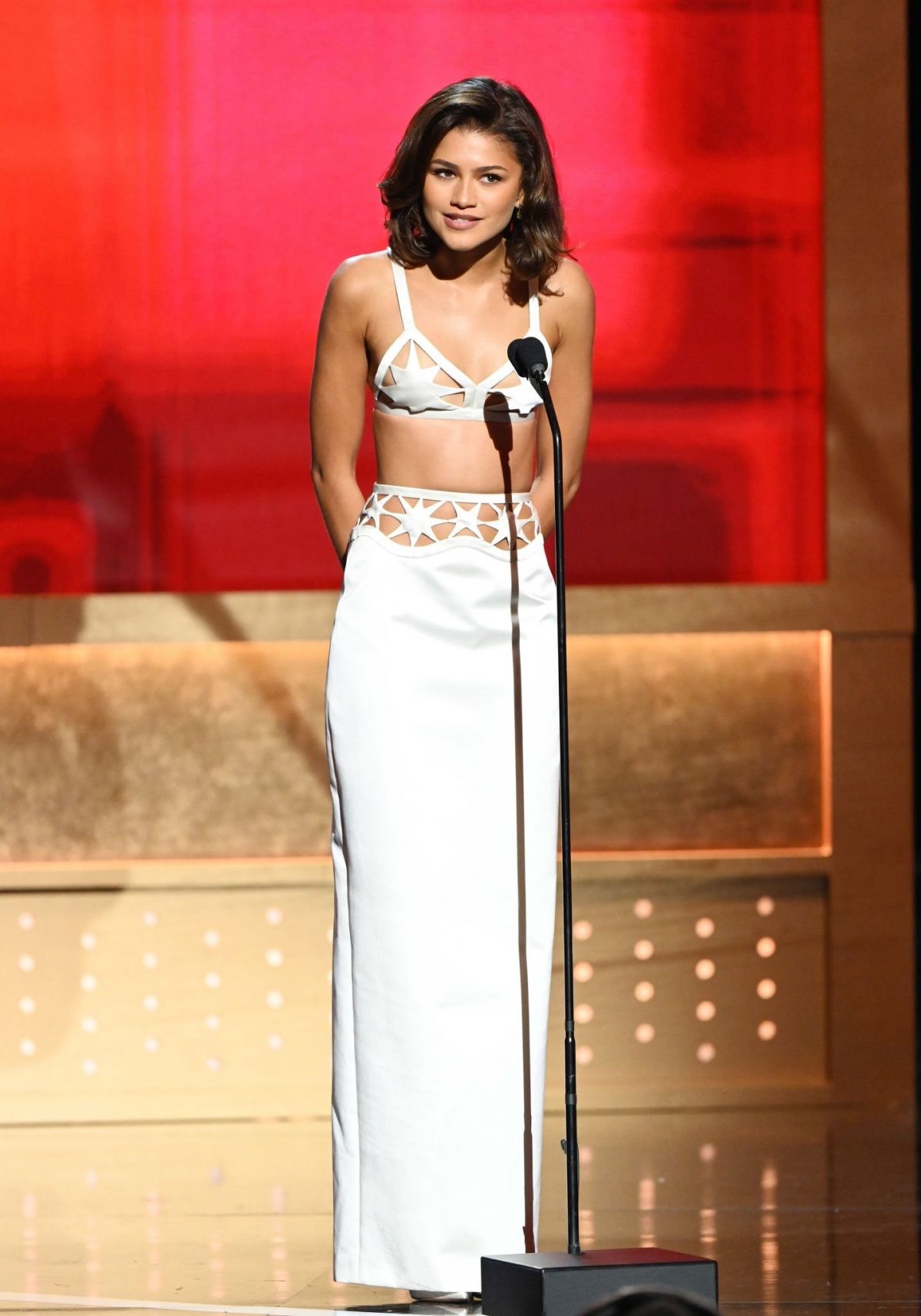 zendayawhite dress at-54th-naacp-image-awards-in-pasadena-02-25-2023-3 (1)
Zendaya's first dress at the SAG Awards (1)
Zendaya green and black dress (1)
Zendaya went on to present an award in a Prada two-piece set, a bralette with accented star cut-outs and matching bottoms.
Bringing Old Hollywood glamour to the red carpet, Zendaya arrived at the SAG Awards in a custom Valentino pink silk gown featuring 190 silk roses.
In her normal fashion (pun intended), she changed into yet another strapless sexy slip gown with a sequined black bra top with diagonal pale pink and baby blue sections.
Her choice of accessory was a Bulgari Diamond choker with an oval cobalt-blue centre.